3/4 Compression Tights
Complementing our Compression Tights and Shorts are the ᄒ Compression Tights.
Delivery Information
Free Shipping Promotion
Receive Free Registered Post (Ground) Shipping within the United States for all online orders over $100.  We reserve the right to end or change this free shipping offer at any time. This promotion does not apply to any 2XU custom products.
Charges
Note: 2XU USA only ships to customers with a billing and shipping address in the United States.
Delivery
Orders are delivered via U.S.P.S., UPS, or Fed Ex and your signature may be required to accept registered goods. Goods will be delivered during normal business hours and can be delivered to P.O. Boxes. Goods delivered within the U.S.A will take three to seven working days.
Note: 2XU takes no responsibility for lost orders if customers provide incorrect address details. 
How should my 2XU Compression garments fit?
Your 2XU Compression garment should fit the body snugly and firmly without uncomfortably 'cutting in' to the body. If this is the case, you should review your size choice.
For upper body garments, a free range of movement in the shoulders is essential, as is comfort in the underarms.

For specific sizing, please refer to ourᅠSize Chart below, taking into consideration that if you're near the borderline for sizes or you wish to wear your compression garment primarily for recovery purposes, be sure to choose the smaller size where possible.
You will also find some helpful fit-related information in theᅠFAQᅠsection of the website.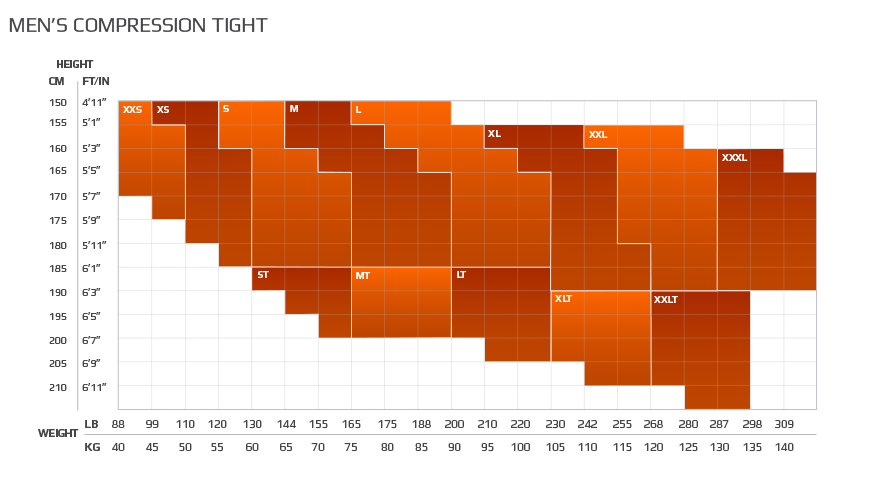 PWX
Following extensive ongoing research + consultation with the world's finest athletes + sporting institutes, 2XU is proud to present PWXᅠ- a collection of premium Compression fabrics engineered to offer optimal POWER, WEIGHT + FLEXIBILITY in perfect equilibrium depending on your needs.
Each PWX fabric features high grade elastomeric yarns +ᅠa superior grade circular knit structure to allow 360 degree stretch, unsurpassed power + flexibility.ᅠ
Reviews
There are currently no reviews.